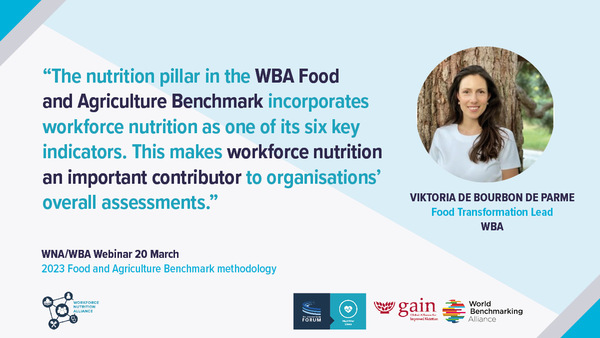 This benchmark measures and ranks 350 of the world's most influential food and agriculture companies on their contributions to transforming our global Food System. The companies are measured against 46 indicators in four overarching categories. Workforce Nutrition (C5) is one of the six indicators within the Nutrition category.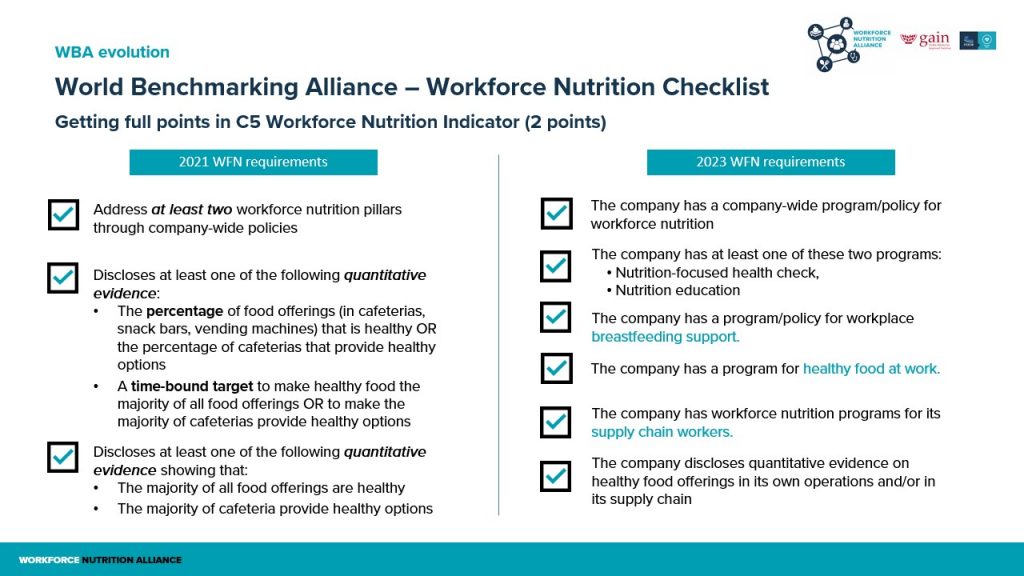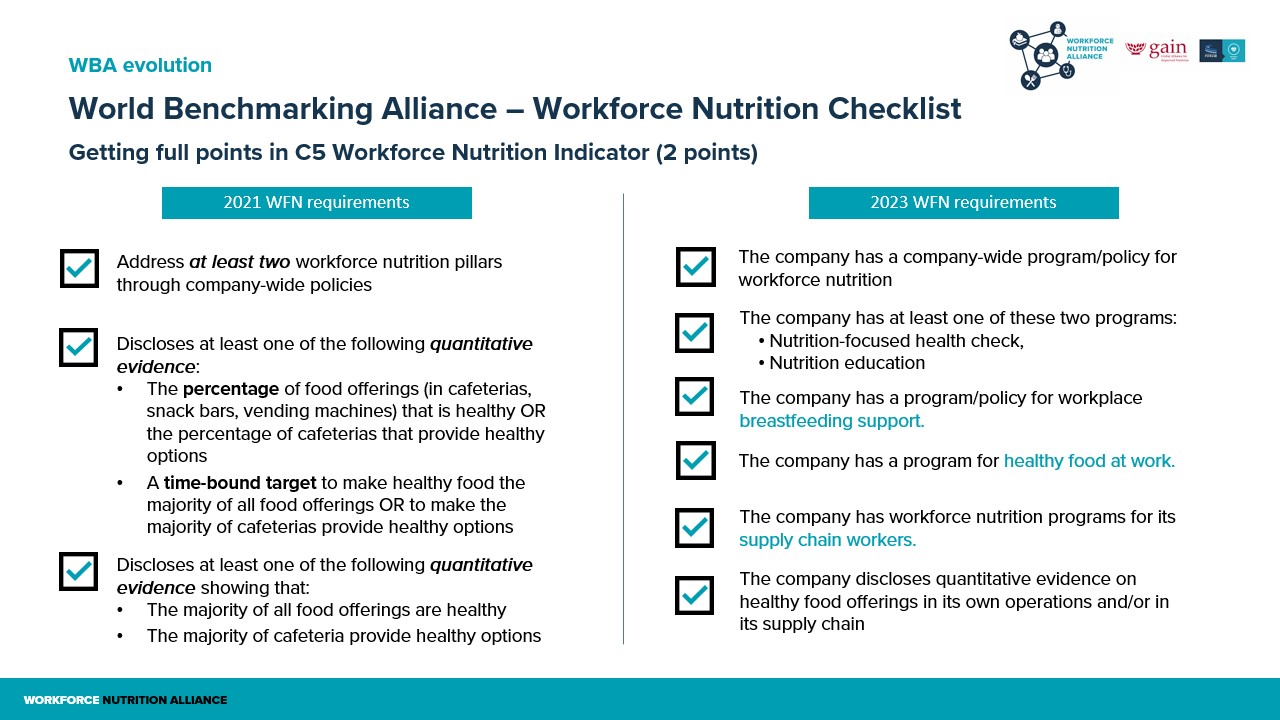 Key changes of C5 entail the inclusion of the supply chain, stand-alone requirements for programmes or policies for healthy food at work and breastfeeding support.
The Workforce Nutrition Alliance provides a range of support services to executives tasked with developing or implementing workplace nutrition programs. These services include scorecards, guidebooks, and webinars, as well as a three-month online "Masterclass".