olam food ingredients (ofi) is a major player in the global food industry with over 110 manufacturing facilities spanning more than 40 countries. The firm has become well-known for its commitment to delivering high-quality food products to its clients worldwide. However, ofi's dedication to its employees' well-being is equally noteworthy. With over 40,000 employees worldwide, the company has committed to the highest standards of nutritional health for its workforce.
To that end, ofi has partnered with the Workforce Nutrition Alliance (WNA) to implement comprehensive nutritional health programmes across all its worksites. These efforts have revolved around WNA's four pillars of workforce nutrition: healthy food at work, nutrition education, nutrition health checks and breastfeeding support.
Some of ofi's employees have taken the Workforce Nutrition Alliance's Masterclass, a tailored online course for human resources, sustainability and other relevant professionals who are seeking to acquire new skills or further their knowledge base on designing and implementing effective workforce nutrition strategies.
Amarachi Okoroji, Certification Administrator at one of ofi's cocoa facilities in Nigeria, said the Workforce Nutrition Masterclass provided her with skills she needed to increase the reach and impact of the programme: "The masterclass gave me the knowledge I need to pass on information about nutrition to a greater number of employees in a way that maximizes impact by trying to change behavior. Thanks to our improved activities, employees are now enthusiastic about the programme and have shared how it has benefited them."
Marwa Mahmoud, Global Atsource & Species Sustainability Manager at ofi and Masterclass alumni, shared her perspective on the importance for businesses to invest in workforce nutrition: "We believe that there is a strong relationship between employees' health and the business outcomes. When businesses invest in the nutrition of their workforce, employees tend to be healthier, happier, and derive a greater level of satisfaction from their work. So, they become more productive, with high levels of performance and low rates of absenteeism."
A lighthouse leader for breastfeeding support
A good example is the support ofi provides pregnant and lactating women in the workplace is at theirdiary processing facility in Malaysia, where the team has taken steps to help improve the health and quality of life of around 40 female employees. In particular, the team is rolling out breastfeeding awareness programmes to provide employees with knowledge and resources to continue breastfeeding when they return to work, if they choose to do so. In parallel, a fully- equipped breastfeeding room has been developed to allow new mothers to nurse in comfort and privacy.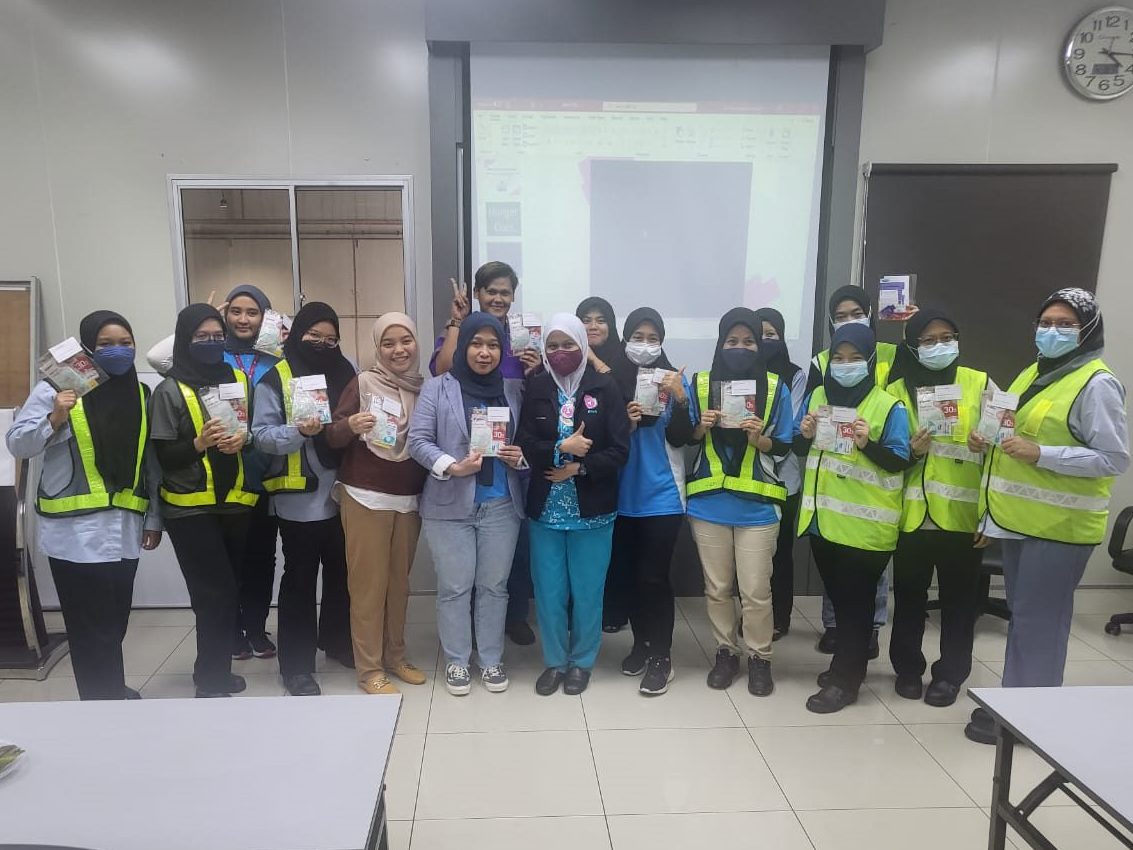 Norshuhada Abdul Rahim, a Production Assistant at ofi dairy processing facility in Johor, Malaysia, said, "Breastfeeding support policies in the workplace help us continue breastfeeding when we go back to work. The fact that female employees have accommodation to pump breast milk, and the breaks needed to do so, is very valuable for us."
Across the South China Sea in Vietnam, at eleven nut processing facilities across the country, ofi has partnered with NGO Alive and Thrive [1] to develop breastfeeding support programmes. While less than half of Vietnam's infants are exclusively breastfed for the first 6 months of life, breastfeeding at ofi is supported and enabled through the provision of time and facilities for new mothers, as well as one-on-one counselling sessions with medical experts. [2]
Employees who participated in the counselling sessions demonstrated a marked improvement in their understanding of breastfeeding and infant care. Ms H Huy, an expectant mother who works at ofi's cashew processing facility in Pleiku, Vietnam, said, "Since I joined the programme, I've learned a lot of new information and now feel more prepared to give birth to my first child."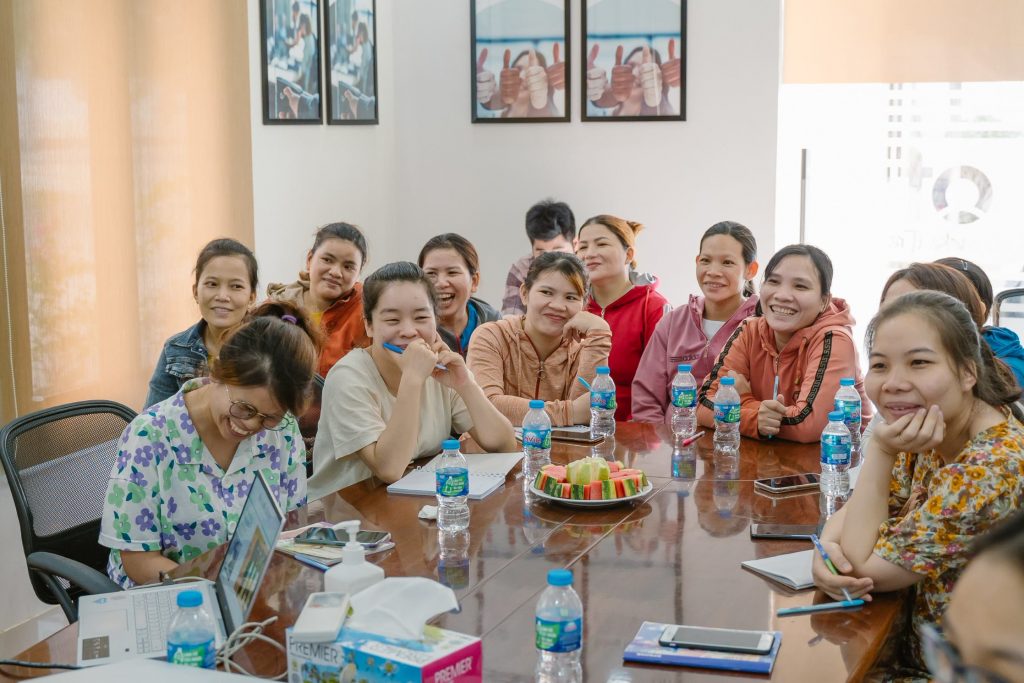 Mr. Trinh Minh Phuong is a new father employed at one of ofi's almond processing facilities in Tien Nga, Vietnam. He shared his appreciation for being able to seek advice on how to manage the challenges of parenthood. He said, "I learned a lot of new and useful information from the coaching. My wife recently gave birth, and we will contact an Alive & Thrive doctor if we have any questions about taking care of our child."
Research at these ofi nut factories showed a six per cent increase in the rate of return after maternity leave since the launch of the breastfeeding programme. In addition to contributing to keeping skilled employees in the organization, the initiative benefits the well-being of employees and their families. Ms Huynh Thi My Dung, from the, ofi Cashew Phu Yen, said "Participating in the training provided me with a lot of useful information. My baby is 19 months old, and my mother keeps telling me that I should wean as breast milk beyond 19 months is no longer nutritious. However, I now know this is not true and I'm more motivated to breastfeed my baby for as long as possible."
Expanding access to nutrition Education in Egypt
In Egypt, 8,000 km West, ofi's around 480 employees across two spices facilities have access to a targeted nutrition education programme, designed following a workforce-wide assessment of existing nutrition knowledge. The programme includes in-person and virtual training sessions to teach employees about good eating habits, the nutritional benefits of local foods, meal plan development and more. Activities also include weekly emails with nutrition tips, informational posters throughout the workplace, newsletters, and daily provision of healthy snacks of fruits and vegetable to employees.
Providing nutrition-focused health checks in Tanzania
Moving south to Tanzania, ofi's Aviv Coffee Plantation employs between 800 and 4,500 permanent and temporary workers. The management at Aviv works with medical professionals and local officials to ensure all employees have access to regular health checks free of charge. These include measures of various diet-related indicators such as BMI and blood pressure, screening for diabetes and child growth assessments for employees' children. If an employee is diagnosed with a health condition, they are referred to the nearby government clinic for follow-up treatment. Between health checks, the team works to raise employee awareness about the importance of participating in the programme as a means of preventative care.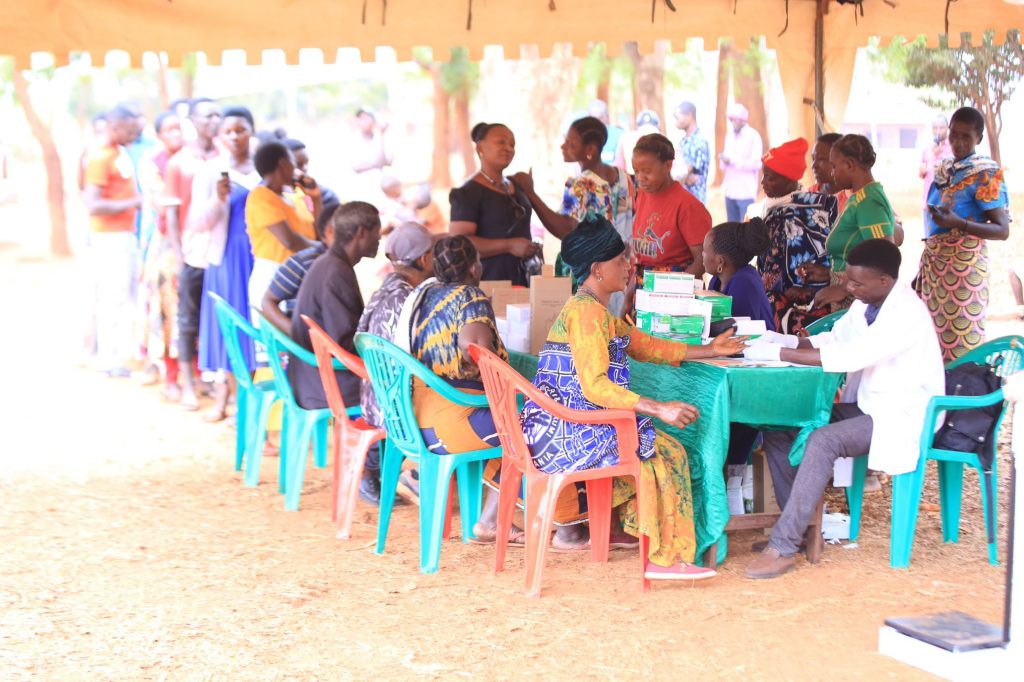 The health check programme also involves the implementation of campaigns to help address other health challenges such as malaria, HIV and Covid19 in the community of almost 20,000 whose economy is centred on plantation.
Through this and other initiatives, including efforts to improve access to safe water, sanitation, and hygiene around the Aviv plantation, the Tanzania team is working to improve health outcomes for the community as a whole.
Supplying healthy food at work in Brazil
Further West still, just outside the city of Ilhéus in Brazil, ofi's Joanes Cocoa plant provides healthy and accessible food options for more than 250 employees and subsidizes 90% of the cost.
After rolling out the scorecard assessment, the team conducted further analysis and worked with the food supplier to identify ways in which the nutritional value of meals and snacks could be improved. The cafeteria continually monitors employees' satisfaction with their meals, which have gone up from 86% to 95% over the past year.
The way forward
ofi's international initiatives, with support from the Workforce Nutrition Alliance and partners such as Alive &Thrive, have left a lasting impression and positive impact on ofi's employees worldwide.
Usha Kakaria-Cayaux, Chief Human Resources Officer at ofi said, " At ofi we strongly believe that good nutrition is a key driver for both employee wellbeing and thriving businesses. Driven by our purpose to Be the change for good food and a healthy future, we are aiming to provide access to nutrition support for 100% of our primary workforce by 2030. Our teams are using tools developed by the Workforce Nutrition Alliance and internal expertise to develop workforce nutrition programs, tracking our progress so we can continually improve our offering and impact. At ofi our people are our differentiator and competitive advantage and as a company, we recognize the benefits of improving nutrition for our thousands of employees across the globe."
At ofi, the wellbeing of their employees is a top priority and not an afterthought. And this forward-thinking approach could serve as an inspiration for the food industry's future.
Celebrating best-practices
The Workforce Nutrition Alliance is building an engaging community through its LinkedIn account, who loves to share best practices and great ideas of implementing Workforce Nutrition programmes.
During the month of July 2023, the Workforce Nutrition Alliance LinkedIn community reached a major milestone when the 1,000th follower could be welcomed! It was Tamer Aly, Regional HR Manager MENA at ofi, who found our online workforce nutrition ecosystem and joined the community. Tamer recognises the value of prioritising Workforce Nutrition in corporations and organisations: "Nutrition is not just about providing meals; it is about nourishing the minds and bodies of employees, fuelling their productivity, and promoting their overall well-being. By recognizing the importance of nutrition and taking proactive steps to support it, organisations can create a healthier, happier, and more productive work environment for their employees."
_______
References
[1] Alive & Thrive, managed by FHI Solutions, is an initiative to save lives, prevent illness, and ensure healthy growth and development. Alive & Thrive is leveraging its robust network and knowledge base to strengthen systems and build capacity in countries across Africa and Asia, and disseminate innovations, tools, and lessons worldwide.
[2] https://www.unicef.org/vietnam/media/8691/file/Infant%20and%20Young%20Child%20Feeding.pdf