LIGHTHOUSE LEADERS
Driving advancements in enhanced workforce nutrition
Leading employers worldwide are already beginning to embrace the value of investment in expanded workplace nutrition programmes
The Workforce Nutrition Alliance is now calling on those leading employers who are on the front lines of efforts to enhance workforce nutrition to step forward and serve as a beacon to others – a lighthouse – guiding them to a future in which employees are healthy and productive.
Their experience in developing solutions to challenging issues, working across corporate departments, engaging with employees, influencing their supply chains, and collecting evidence of their results – can inspire and inform others to create wide-scale changes in workplace nutrition programmes around the world.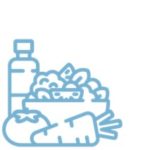 HEALTHY FOOD AT WORKGoogle's approach to healthy food at work

The mission of Food at Google: To inspire and enable the Google community to thrive through food choices and experiences.
We believe that the food and beverages we offer at work have a significant impact on the overall work experience of our employees as well as our company culture, and we take that responsibility seriously. Among our top priorities are the health and well-being of our employees and the sustainability of our planet. To create balanced, sustainable and safe meals, the Food at Google team focuses on offering dishes that are plentiful in vegetables, fruits, grains, and legumes, with a smart selection of protein-based choices.
"The Food at Google program believes food has the power to create well-connected teams and spark engaging conversations and ideas. We know that food is personal and has an impact on wellbeing and productivity; so, we aim to equip our employees with confidence to make delicious and sustainable food choices at work and at home"
– Michiel Bakker VP of Global Programs, Real Estate & Workplace Services (REWS), Google
Whether an individual is a traditional eater, flexitarian, vegetarian, vegan or committed to another eating pattern; there is a wide variety of offerings at Google. In an effort to help our workforce thrive, we make it our goal to provide food and beverage options that celebrate an abundance of diverse, balanced and sustainable choices.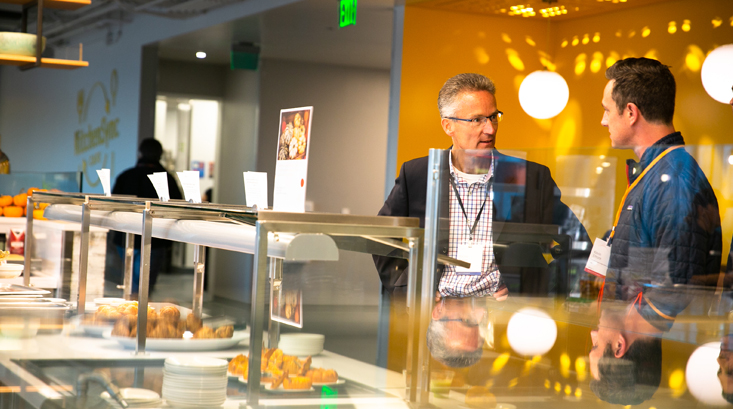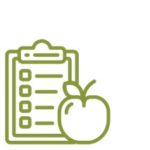 NUTRITION EDUCATIONHow Olam is educating its workers on the importance of nutrition

It has been our longstanding ethos to do business responsibly. As a purpose-driven company with a total workforce of over 34,000 people, supporting their well-being is our responsibility. To get there, Olam is building on its longstanding employee and farmer sustainability programmes and teaming up with partners across sectors to raise awareness and promote better health and nutrition.
"Increasingly businesses understand that investing in nutrition is not simply about improving livelihoods and well-being, but it also delivers economic benefits. Collective action by companies will be a major step towards solving global malnutrition"
Food is fun to talk about; sharing knowledge on local, nutritious dishes is a great way to initiate discussions about nutrition that are enjoyable and engaging. Our recommendation is to find out what employees would like to learn more about when it comes to good health and nutrition, and find simple ways to support it. This way, the nutrition education actions you take will reflect your workforce's needs and desires, increasing employee engagement and the effectiveness of your interventions.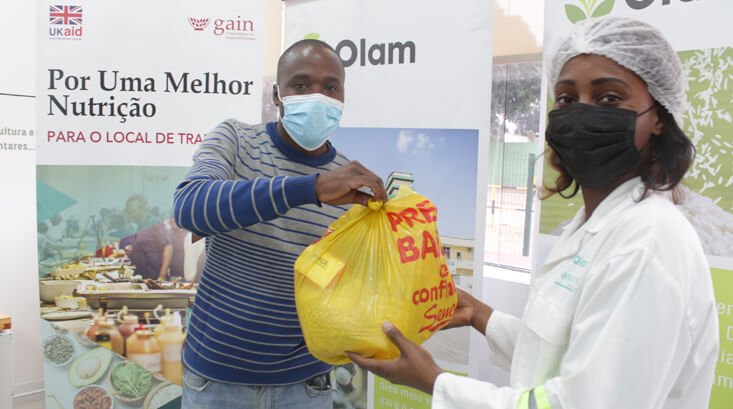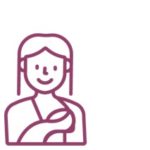 BREASTFEEDING SUPPORTLeading the way in breastfeeding support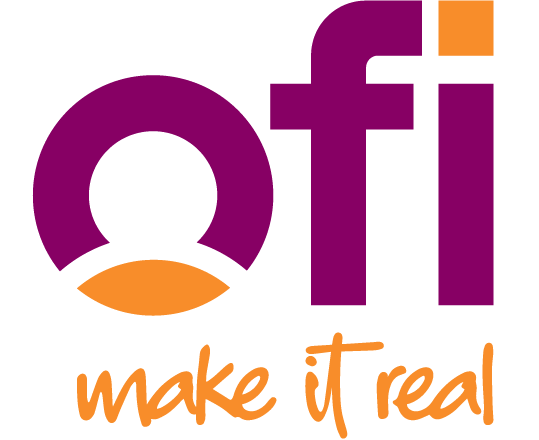 By 2030, everyone in our primary workforce will have access to nutrition support. This is the goal we are working towards to ensure the health and well-being of all our employees, driven by our purpose to be the change for good food and healthy future. To that end, we are launching nutrition programs across our worksites, from educating our employees on good nutrition to providing private breastfeeding rooms and support for new mothers.
We recognize that investing in the development of breastfeeding-friendly workplaces has cascading benefits for our business, our employees, and their families. Our first-hand experience has illustrated that such environments can increase employee satisfaction, leading to improved employee retention and reduced absenteeism. For example, female employees at our Vietnam worksite reported that they felt more comfortable returning to work after maternity leave, thanks to the breastfeeding support provided and the availability of lactation rooms in the workplace.
ofi teams across the globe are working to sensitize employees on the benefits of breastfeeding and on breastfeeding best practices, and are working to creating environments that encourage and facilitate breastfeeding for new mothers. From the development of robust breastfeeding support programs, which include one-on-one counseling sessions with specialists and site-specific breastfeeding policy improvements, in ofi nuts factories across Vietnam, to the establishment of nurseries with appropriate breastfeeding spaces in Côte d'Ivoire and Indonesia, ofi teams are taking actions to improve the lives of working mothers, their infants, and their families.
"Improving nutrition is a critical part of the food system transformation and implementing company-wide goals in our own workplace is one of the key levers for driving such improvements. We at ofi are proud to be recognized as an industry leader in workforce nutrition; an honor that strengthens our commitment to improving year after year. By leveraging the Workforce Nutrition Alliance Scorecard, we were able to begin identifying our baseline and are now able to track our progress each year to ensure we are scaling our nutrition program to reach our thousands of employees globally. We continue to remain entirely committed to workforce nutrition together as a company."
– Ashok Krishen CEO, ofi's Nuts Platform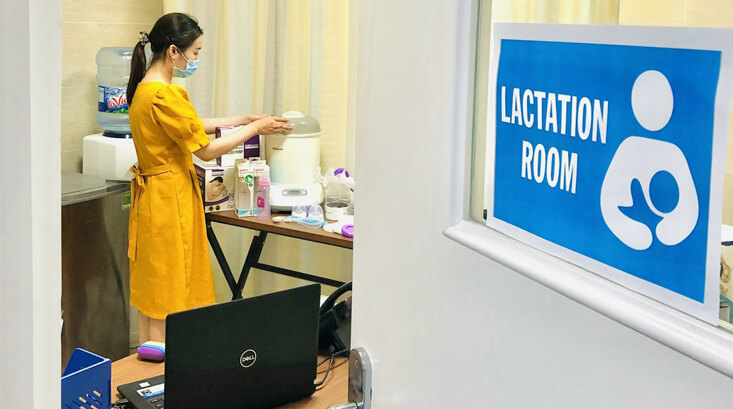 GET ACTIVEInspired to work on workforce nutrition?
Our lighthouse leaders show what can be done with workforce nutrition programmes. Explore our services if you have been inspired to embark on this journey and to join the group of frontrunners in this field.